Major League Baseball (abbreviated MLB) is one of the three American sports. That said, players from all over the world play what some consider a kids' game. With 30 teams, it is also the only one of the three top-level leagues that have teams in the US and Canada. If you can't watch it on TV, you have the option of watching MLB.TV online to watch all of the action. By using a VPN you can watch in and out of market games from anywhere and avoid blackout restrictions. We'll explain how shortly.
There are a few things about the MLB.TV streaming service that you need to know. First off, it is a premium offering. You can get all of the games, providing they are out-of-market (or you use a VPN), for $82.99 for the year. If you want to follow a single team, it is $24.99 a month, providing the games are out-of-market and during the regular season. The reason you have to be outside of the market to watch some games is because of geo-blocks. The solution is to connect to a VPN server in another region.
For the quickest and easiest way to watch the matches, follow these steps.
Sign up for ExpressVPN (includes a 30-day money back guarantee)
Once you have opened the client, locate a server in the US. If you want to get all teams, connect to a city without an MLB team. If you decide to go with the single option, choose a server in a different city than the one you want to watch.
Open a browser and go to MLB.tv and sign up for service. You will want to register with the VPN on as well.
After your purchase, you can watch and enjoy the games of your favorite teams or all of the teams.
Here are the best VPNs to help you get around the geo-blocks.
---
How to Watch MLB.TV with ExpressVPN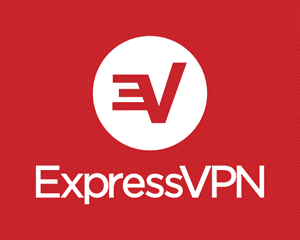 ExpressVPN is the best choice for unblocking popular MLB.TV and live sporting events. The ExpressVPN team has combined their VPN service with a Smart DNS feature called MediaStreamer. The combination will protect your privacy and unblock access to a wide range of content all over the world. You can run the ExpressVPN app on Windows, Mac, Linux, iOS, Android, Amazon Fire TV, and router. The MediaStreamer service extends support to streaming media devices (Roku, Apple TV, Chromecast, Kodi boxes, etc.), Smart TVs, gaming consoles (PS4, Xbox One, Switch), and more.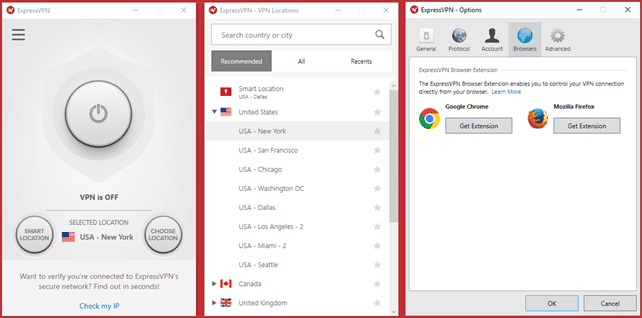 The team at ExpressVPN is currently offering our visitors a discount on their all-inclusive VPN service. You can enjoy unlimited access to both their VPN network and MediaStreamer service for 49% off with 3 months free. In addition, they are offering a 30-day money back guarantee to all new members so you won't feel rushed while testing the service. You'll have a month to watch live events, unblock streaming services, and fully experience the advantages of ExpressVPN. You can expect to be quite impressed with the service.
---
How to Watch MLB.TV with NordVPN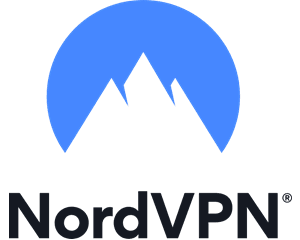 NordVPN is a good choice for unblocking live sporting events and streaming services. The VPN will help you unblock Netflix, Hulu, Amazon Prime, and many more channels. You still need a subscription for paid services like CBS All Access but NordVPN will help you unblock the geo-restrictions. They are one of the few VPNs that can still access Netflix US from outside the United States. This makes NordVPN a great choice for those who want to stream content from other regions of the world.

As you can see, the NordVPN app is easy to use. You can select a server location from the map or from a list of countries. Unfortunately, NordVPN doesn't let you choose a specific city in locations like the United States. However, it will pick a server based on your current location. We found this to result in slower speeds than ExpressVPN. At times we had to try a few different servers to find one that offered the performance we desired. Otherwise, NordVPN offers everything you need to unblock your favorite websites.

---
How to Watch MLB.TV with CyberGhost
CyberGhost is the latest addition to our list of the best VPNs to unblock live events and streaming services. The CyberGhost team has placed an emphasis on unblocking media and it shows in their VPN software. The CyberGhost app has an "Unblock Streaming" section that lists a number of popular MLB.TV and channels that you can unblock with their VPN. The list is constantly being updated with new channels to view popular sporting events.
CyberGhost will do a great job of protecting your privacy and unblocking geo-restrictions. In 2017 the company joined the Crossrider Group. That brought an influx of resources that have helped expand their network and aide in developing new features. CyberGhost is definitely a good VPN to keep an eye on as they continue to grow and offer a lot of value with the service. Speed can be hit and miss at times, but you can always switch to another server for better performance. You can connect on up to 6 devices with a single account.
---
That is all you have to do to enjoy the games online. As we mentioned, there are 30 teams and they are divided into the National League and the American League. This year, the regular season games start on March 29th, 2018 and finish up on September 30th, 2018. Unfortunately, a subscription to MLB.tv does not count if your team or teams make it to the postseason. Here is a look at the teams and their divisions.
AL East – Orioles, Red Sox, Yankees, Rays, Blue Jays
AL Central – White Sox, Indians, Tigers, Royals, Twins
AL West – Astros, Angels, Athletics, Mariners, Rangers
NL East – Braves, Marlins, Mets, Phillies, Nationals
NL Central – Cubs, Reds, Brewers, Pirates, Cardinals
NL West – Diamondbacks, Rockies, Dodgers, Padres, Giants
With these great teams, it should be a great year. The postseason games begin on October 2nd with the potential for game 7 of the World Series on October 31st (if it goes to that point.
About Geo-blocks
Geo-blocks can be annoying. Because of world licensing and broadcasting rights, the media companies block anyone outside of their targeted area. In other words, if you are traveling or want to watch region specific coverage, the blocking software will stop you. Since it can detect IP addresses, it can tell if you are outside of the area it wants you to be in. By connecting to a VPN, you can make the blocking software think you are located someplace else. Of course, you can watch more than just MLB.tv when you use one.
Not All VPNs Will Unblock Popular Streaming Services
The truth of the matter is, the community is littered with ineffective VPN products. Though they may help you in other ways, you are removing one of the biggest benefits of a VPN if it does not unblock geo-restrictions. Even some of the more well-known providers do not work well to get you past those types of blocks. There is no point in trying to watch MLB.tv if you are traveling or you want to watch in-market games if you are having issues with the VPN.
Now, we have shown you some great tools you can use to unblock MLB.tv. Though there are others available, we think you'll be happy with our choices. If you are a baseball fan, you should not have to miss out on the boys of summer because of where you are. If your goal is to unblock MLB.tv, you have come to the right place.