IQiyi is an online video platform that is centered in Beijing. Since it was launched in 2010, it is one of the largest online video sites in the world. Users spend nearly 6 billion hours a month on the site and it over 500 million monthly active accounts. When the company created an IPO in March of 2018, they raised $2.25 billion. The platform has some great programming for sure. However, it is only available in China. If you try to watch it outside of the country, you'll be blocked. That said, we can tell you how to watch iQiyi outside China by using a VPN.
Iqiyi is a premium streaming service. That means you can get access to all of the content for a monthly subscription cost. You will also need to be in China or connect to a Chinese server if you want access to the service. The reason you have to be inside the country or its territories for that is because of the geo-blocks. When you use a VPN, you can watch the service just as if you were in China
For the quickest and easiest way to watch shows on the service, follow these steps.
Sign up for IPVanish (includes a 7-day money back guarantee).
Connect to a Chinese server and go to the iQiyi Website. There, you will want to enter your credentials.
When you are done, you can watch and enjoy all of the shows and movies from the site.
Here are the best VPNs to help you get around the geo-blocks.
---
How to Watch iQiyi with IPVanish
IPVanish is the fastest VPN provider we've tested which makes them a great choice for streaming. They offer live chat support if you ever need assistance. The VPN service unblocks geo-restrictions for popular streaming services like Netflix. If you want to watch hundreds of channels and live sports in other regions then IPVanish is a great choice. We highly recommend the speed and reliability of the service. The VPN is also quite popular with Kodi users. They even have a Fire TV app for firestick users.

Some of the advantages of using IPVanish include access to a large network of servers around the world and a full range of VPN apps. The images above show IPVanish in action on Windows. You can also download apps for Mac, iOS, and Android. Torrent users appreciate that IPVanish offers Socks5 proxy connections. Members can access the IPVanish network on up to 10 devices at a time. You can also set up the VPN to run through your router. This will protect every device on your network and unblock geo-restrictions.
---
How to Watch iQiyi with NordVPN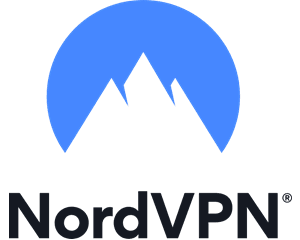 NordVPN is a good choice for unblocking live sporting events and streaming services. The VPN will help you unblock services like CBS All Access, Netflix, Hulu, Amazon Prime, and more. You still need a subscription for paid services, but NordVPN will help you unblock the geo-restrictions. They are one of the VPNs that allow you to unblock shows from Bodyguard outside the UK. This makes NordVPN a great choice for those who want to stream content from other regions of the world.

As you can see, the NordVPN app is easy to use. You can select a server location from the map or from a list of countries. Unfortunately, NordVPN doesn't let you choose a specific city in locations like the United Kingdom. However, it will pick a server based on your current location. We found this to result in slower speeds than ExpressVPN. At times we had to try a few different servers to find one that offered the performance we desired. Otherwise, NordVPN offers everything you need to unblock your favorite websites.

---
How to Watch iQiyi with CyberGhost
CyberGhost is the latest addition to our list of the best VPNs to unblock live events, streaming services, and channels like this one. The CyberGhost team has placed an emphasis on unblocking media and it shows in their VPN software. The CyberGhost app has an "Unblock Streaming" section that lists a number of popular streaming services and channels that you can unblock with their VPN. The list is constantly being updated with new channels to view popular sporting events.
CyberGhost will do a great job of protecting your privacy and unblocking geo-restrictions. In 2017 the company joined the Crossrider Group. That brought an influx of resources that have helped expand their network and aide in developing new features. CyberGhost is definitely a good VPN to keep an eye on as they continue to grow and offer a lot of value with the service. Speed can be hit and miss at times, but you can always switch to another server for better performance. You can connect on up to 6 devices with a single account.
---
About Geo-blocks
Geo-blocks can often annoying. Because of world licensing and broadcasting rights, the media companies block anyone outside of their targeted area. In other words, if you are traveling, want to watch region specific coverage, or just want to watch something new from an area, the blocking software will stop you. Since it can detect IP addresses, it can tell if you are outside of the targeted area. By connecting to a VPN, the blocking software will think you are located someplace else. Of course, you can watch more than just media on iQiyi when you use one.
Not All VPNs Will Unblock iQiyi
The truth of the matter is, the community is littered with ineffective VPN products. Though they may help you in other ways, you are removing one of the biggest benefits of a VPN if it does not unblock geo-restrictions. Even some of the more well-known providers do not work well to get you past those types of blocks. There is no point in trying to access some of the services on iQiyi if you are having issues with the VPN. That is why we suggest the options we mentioned above.
You now have some great tools to use so you can unblock streaming options on iQiyi. Though there are other providers available, we think you'll be happy with our choices. If you are a fan of streaming services, you don't have to miss out on great options because of where you are. If your goal is to unblock streaming options on iQiyi, this post will help you.