Monday Night Football for the NFL began in 1970. From there, it stayed on ABC until 2005. It was one of the longest-running primetime broadcasts on a commercial network. Today, MNF is played on the sister network of the first, the popular cable channel ESPN. For those that love pro football in the NFL, you'll need to watch it there. That is because the network will block you if you are outside the US. If you are currently outside the US or even in the same market and want to watch the games online, the network will block you. However, we can tell you how to watch Monday Night Football by using a VPN no matter where you are.
For the quickest and easiest way to watch the Monday Night Football NFL games live online, follow these steps.
Find out what time your team is playing and the channel that the game will be on.
Sign up for IPVanish (includes a 7-day money back guarantee).
Once you have opened the client, locate a server in the United States.
Open a browser and go to the corresponding network website. Keep in mind you will need to enter the credentials from your cable/satellite/streaming service account to be able to watch them.
Cheer on your favorite teams and enjoy Monday Night Football.
How to Stream Monday Night Football Live Online
Most NFL fans don't realize that there are a number of free, and yes legal, ways to stream popular NFL games. We'll cover several free and premium streaming options.
NFL Mobile App – install the NFL mobile app to stream games live online for free. The app is a collaboration between the NFL and Verizon. However, you do not need to be a Verizon customer to use it. Simply connect to a VPN server in the United States to download the app and when using it to watch your favorite team. Of course, that includes Monday Night Football games.
Amazon Prime Video – are you a member of Amazon Prime? If so you might not realize that you have free access to Monday Night Football games throughout the season. If you're not already a Prime member, Amazon offers a 30-day free trial.
Twitch – you can also turn to Twitch to see if they offer your Monday Night Football game this season.
If you want to watch Monday Night NFL games on your TV throughout the season, we can also suggest these premium streaming options. All of them offer a free trial, so you can see if they are a good fit for you.
Sling TV – Access to NFL games with Sling TV is dependent on your location. Sling TV offers NFL Network plus access to NBC and Fox in certain markets. You can also upgrade and watch the Monday night games on ESPN.
PS VUE – Viewers get a wide variety of channels including the most important one to watch Monday Night Football, ESPN.
DAZN – viewers in the United States may not be familiar with DAZN but the streaming service offers users outside the US full access to NFL games for $20 a month in Canadian Dollars. Connect to a VPN server in Canada to sign up and watch games with DAZN. Keep in mind if you try to go to the website without connecting first, you will get different results.
Make sure you connect to a VPN before you sign up for any of the services so you can stream the games.
---
How to Watch Monday Night Football with IPVanish
IPVanish is the fastest VPN provider we've tested which makes them a great choice for streaming. They offer live chat support if you ever need assistance. The VPN service unblocks geo-restrictions for popular streaming services like Netflix. If you want to watch hundreds of channels and live sports in other regions then IPVanish is a great choice. We highly recommend the speed and reliability of the service. The VPN is also quite popular with Kodi users. They even have a Fire TV app for firestick users.

Some of the advantages of using IPVanish include access to a large network of servers around the world and a full range of VPN apps. The images above show IPVanish in action on Windows. You can also download apps for Mac, iOS, and Android. Torrent users appreciate that IPVanish offers Socks5 proxy connections. Members can access the IPVanish network on up to 10 devices at a time. You can also set up the VPN to run through your router. This will protect every device on your network and unblock geo-restrictions.
---
How to Watch Monday Night Football with ExpressVPN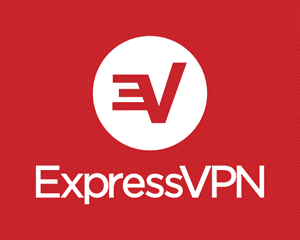 ExpressVPN is the best choice for unblocking popular channels like CBS, Fox, and ESPN so you can enjoy the games. The ExpressVPN team has combined their VPN service with a Smart DNS feature called MediaStreamer. The combination will protect your privacy with VPN and unblock access to a wide range of content all over the world. You can run the ExpressVPN app on Windows, Mac, Linux, iOS, Android, Amazon Fire TV, and router. The MediaStreamer service extends support to streaming media devices (Roku, Apple TV, Chromecast, Kodi boxes, etc.), Smart TVs, gaming consoles (PS4, Xbox One, Switch), and more.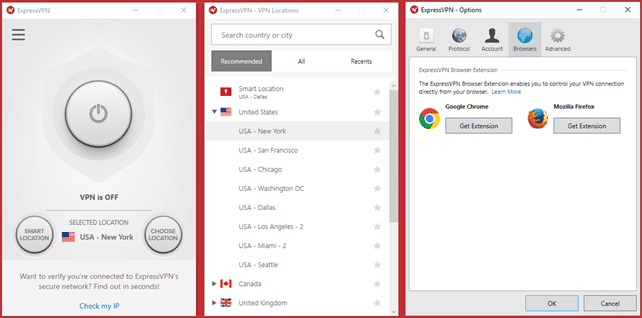 The team at ExpressVPN is currently offering our visitors a discount on their all-inclusive VPN service. You can enjoy unlimited access to both their VPN network and MediaStreamer service for 49% off with 3 months free. In addition, they are offering a 30-day money back guarantee to all new members so you won't feel rushed while testing the service. You'll have a month to watch live events, unblock streaming services, and fully experience the advantages of ExpressVPN. You can expect to be quite impressed with the service.
---
How to Watch Monday Night NFL Games with CyberGhost
CyberGhost is the latest addition to our list of the best VPNs to unblock live events and streaming services. The CyberGhost team has placed an emphasis on unblocking media and it shows in their VPN software. The CyberGhost app has an "Unblock Streaming" section that lists a number of popular streaming services and channels that you can unblock with their VPN. The list is constantly being updated with new channels to view popular sporting events.
CyberGhost will do a great job of protecting your privacy and unblocking geo-restrictions. In 2017 the company joined the Crossrider Group. That brought an influx of resources that have helped expand their network and aide in developing new features. CyberGhost is definitely a good VPN to keep an eye on as they continue to grow and offer a lot of value with the service. Speed can be hit and miss at times, but you can always switch to another server for better performance. You can connect on up to 6 devices with a single account.
---
Of course, the Monday night games rotate between a number of different teams of the NFL. There are 32 teams in the league and you definitely have some die-hard fans and loyal followers. Now that we have shown you the best ways to watch, we'll take a look at the Monday Night Football schedule so you can enjoy them during this current season. You may want to connect to a server out of the market you want to see if you run into blackouts.
| Teams | Date | Time | Channel |
| --- | --- | --- | --- |
| Jets at Lions | Sept. 10 | 7:10 PM | ESPN |
| Rams at Raiders | Sept. 10 | 10:20 PM | ESPN |
| Seahawks at Bears | Sept. 17 | 8:15 PM | ESPN |
| Steelers at Buccaneers | Sept. 24 | 8:15 PM | ESPN |
| Chiefs at Broncos | Oct. 1 | 8:15 PM | ESPN |
| Redskins at Saints | Oct. 8 | 8:15 PM | ESPN |
| 49ers at Packers | Oct. 15 | 8:15 PM | ESPN |
| Giants at Falcons | Oct. 22 | 8:15 PM | ESPN |
| Patriots at Bills | Oct. 29 | 8:15 PM | ESPN |
| Titans at Cowboys | Nov. 5 | 8:15 PM | ESPN |
| Giants at 49ers | Nov. 12 | 8:15 PM | ESPN |
| Chiefs at Rams | Nov. 19 | 8:15 PM | ESPN |
| Titans at Texans | Nov. 26 | 8:15 PM | ESPN |
| Redskins at Eagles | Dec. 3 | 8:15 PM | ESPN |
| Vikings at Seahawks | Dec. 10 | 8:15 PM | ESPN |
| Saints at Panthers | Dec. 17 | 8:15 PM | ESPN |
| Broncos at Raiders | Dec. 24 | 8:15 PM | ESPN |
About Geo-blocks
Geo-blocks are often annoying. Because of world licensing and broadcasting rights, the media companies mostly block anyone outside of their targeted area. In other words, if you are traveling, want to watch games outside the system, or just want to watch something new from an area, the blocking software will stop you. Since it can detect IP addresses, it can tell if you are outside of the targeted area. By connecting to a VPN, the blocking software will think you are located someplace else. Of course, you can watch more than just football by using one.
Not All VPNs Will Unblock Monday Night Football Games
The truth is, ineffective VPN products litter the community. Though some will help you in other ways, you are removing one of the biggest benefits of a VPN if it does not unblock geo-restrictions. Even some of the more well-known providers do not work well to get you past those types of blocks. There is no point in trying to access the streaming services to watch games if you are having issues with the VPN. That is why we suggest the options we mentioned above.
As you can see, there are some great games to watch this year and some good ways to watch them. Though there are other providers available, we think these are the best choices. No fan of pro football should have to miss out on some epic games. If your goal is to unblock and watch Monday night NFL games, you are in the right place.